Ola is a ride sharing app and the biggest competitor of Uber in India. I joined Ola as a design consultant in 2016 for a couple of months to help the team with redesign of their driver app. During my time there I worked on several flows, did usability testing of the app and published a styleguide for the redesigned app. Here I'll document some interesting insights I got from the usability testing exercise.
Usability Testing
Most of the awesome looking screens shown below were designed before I joined the team. Not being the designer of the app myself, in some ways I was the best person to take the app out in the field and test it with the users. I got some amazing insights that I have shared below.
Here's how the interviews were conducted
Key takeaways from usability testing
GoZoomo was a startup (Series B) in the per-owned automobile space in India. I joined the team as a UX lead back in 2015. I was responsible for the end-to-end delivery of the mockups for the development team. We had a two websites (one for each, car and motorcycle) and Android apps for car buyer and partners (car dealers). I managed a small team of designers to handle all that. We focused a lot of our efforts in understanding the needs of our users. Used car market in India is not as standardized as it is here in the US and trust became the biggest asset that we had to acquire through thoughtful design. In the following screenshots I have tried to show our diligent approach to user understanding and how it got translated into design decisions
User Discovery
Over 50 user interviews were conducted. A mix of face to face in our office, in context of the user and telephonic. Following profiles were created based on these interviews: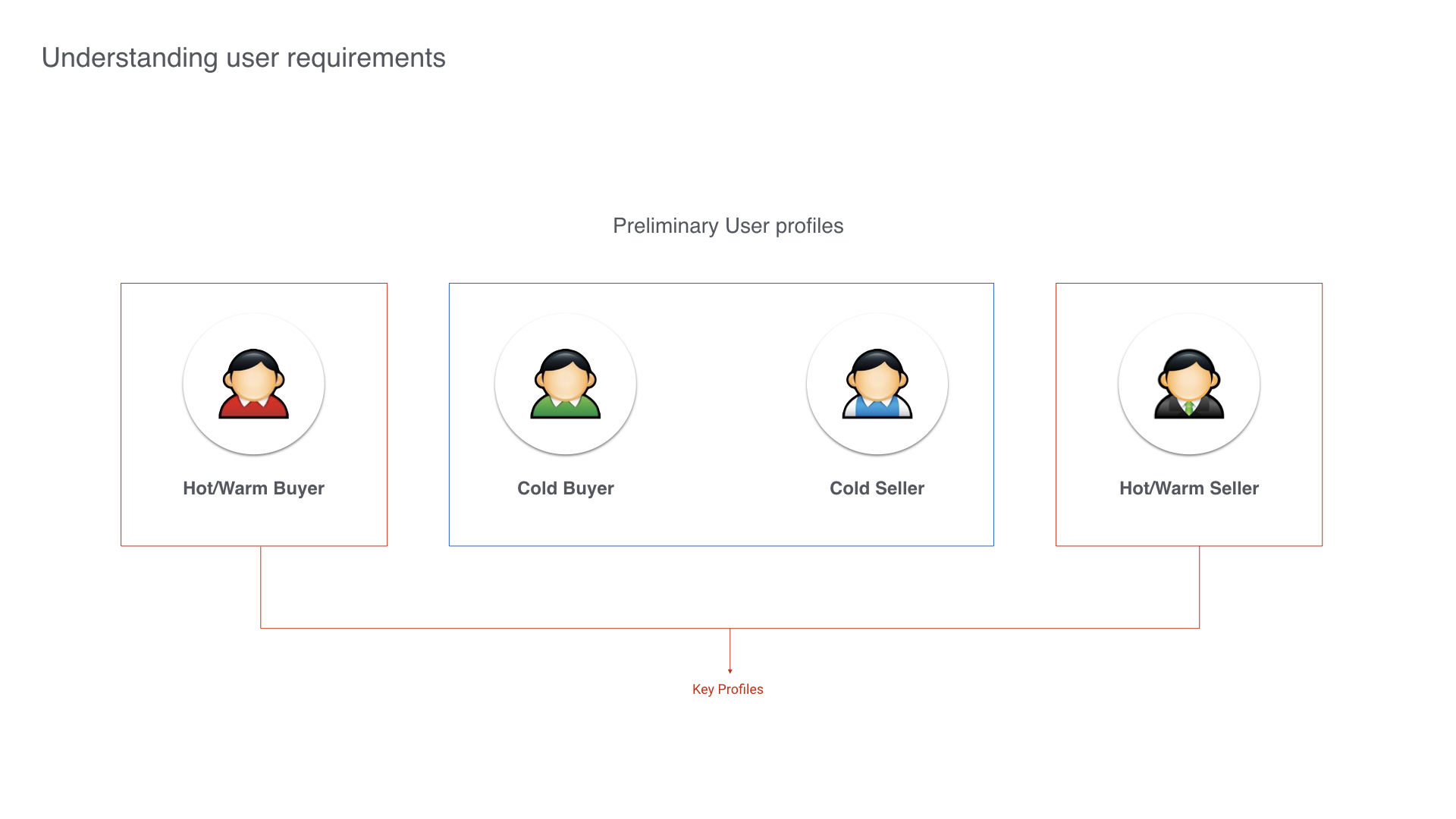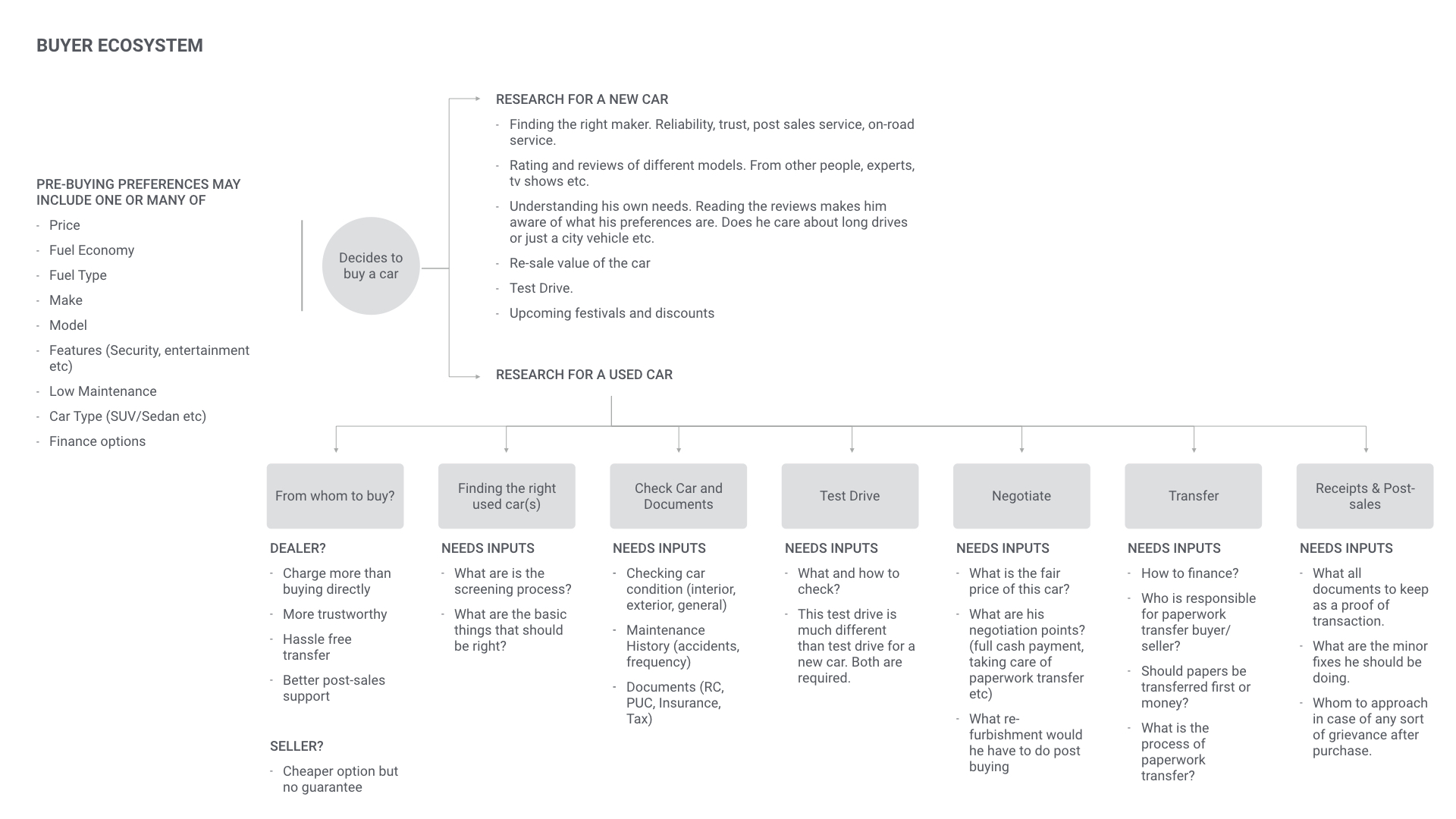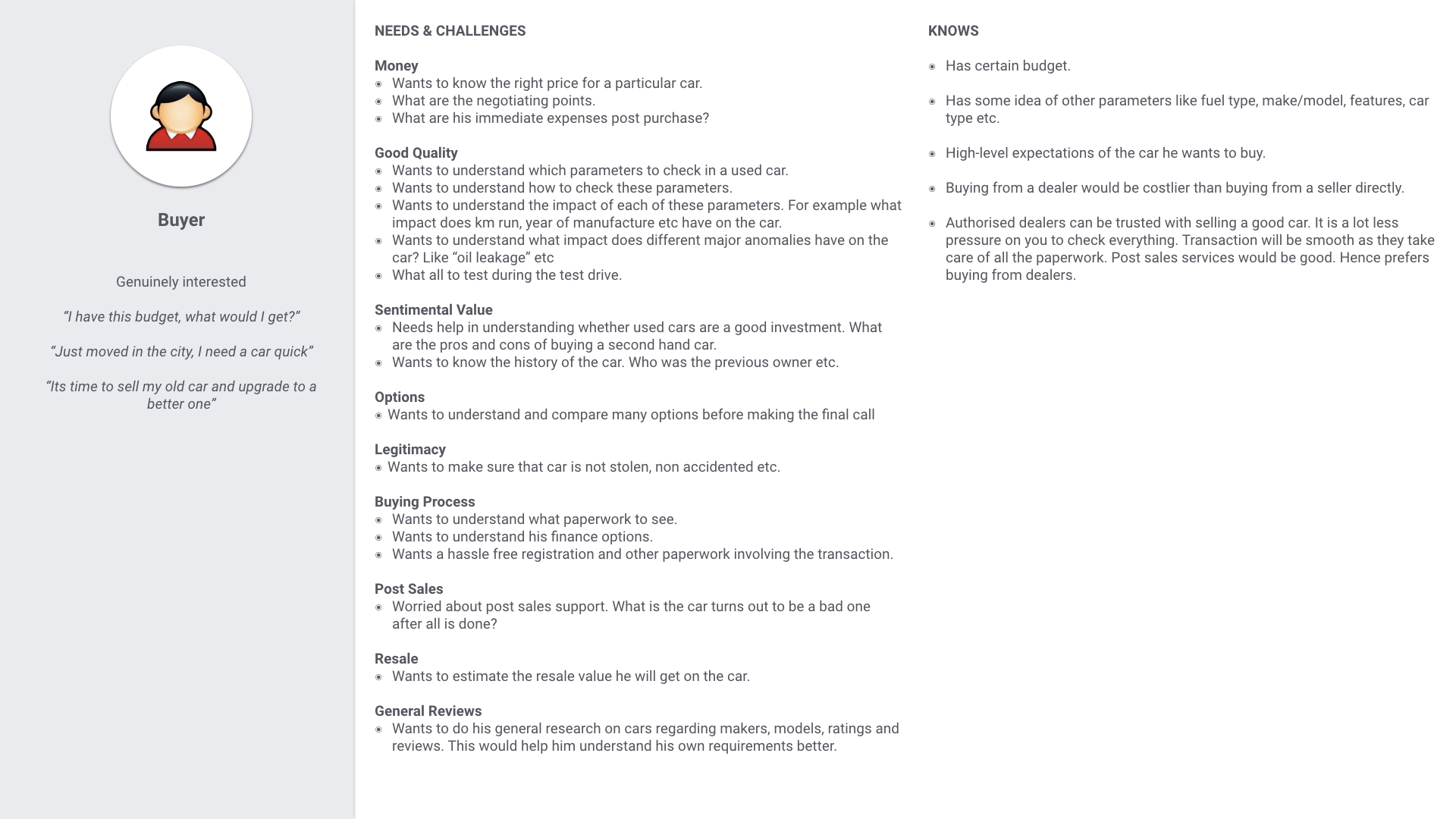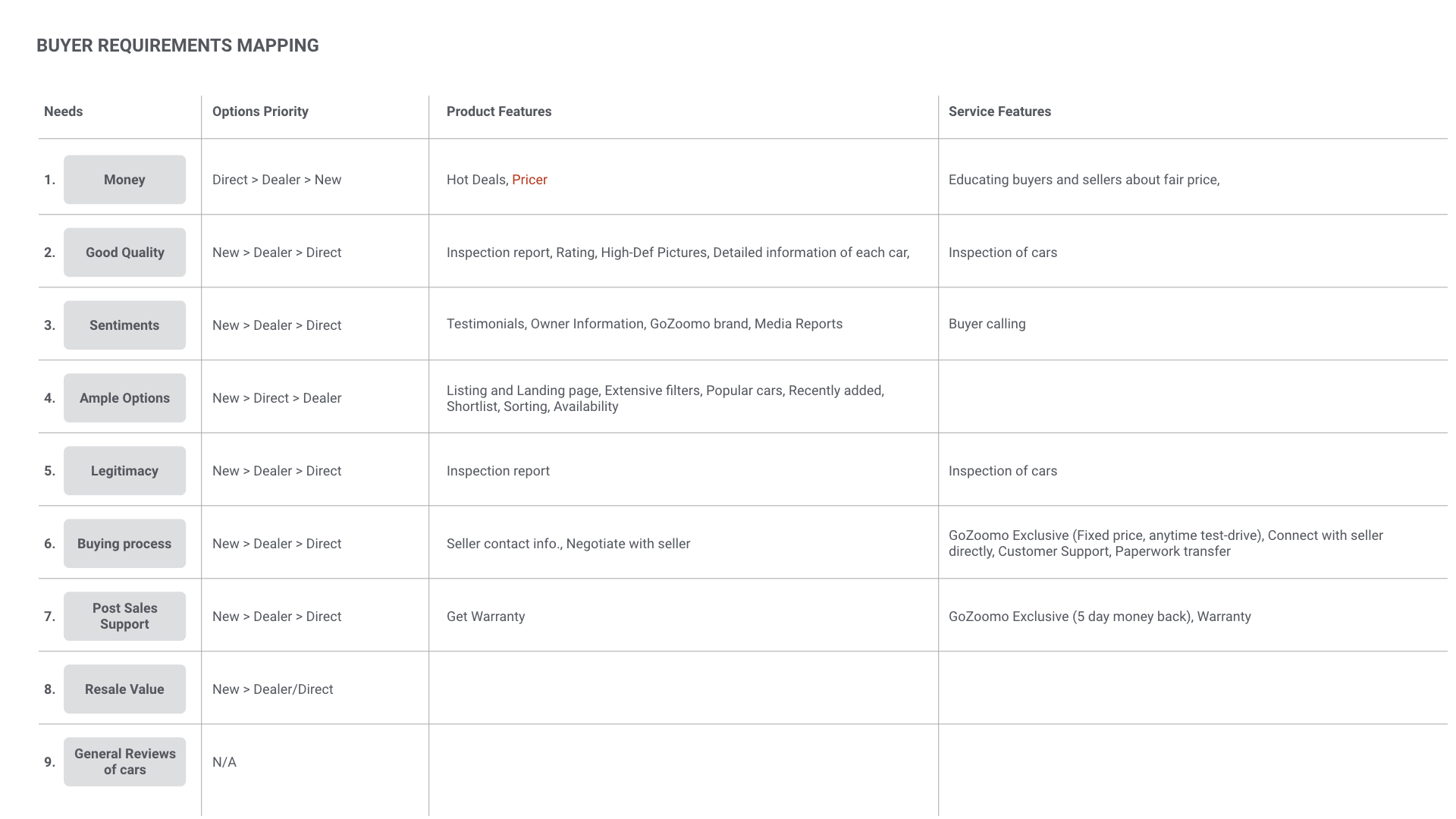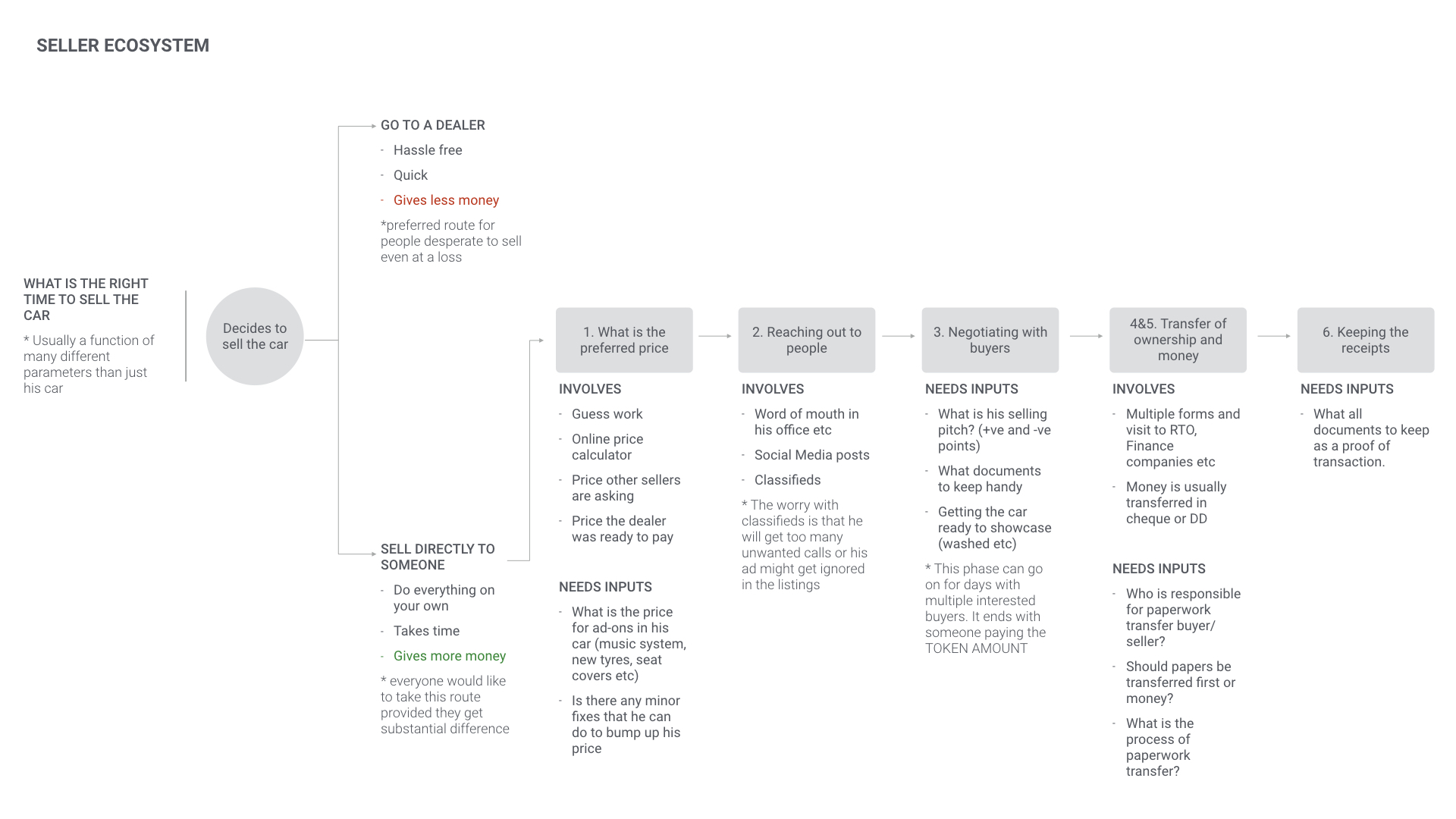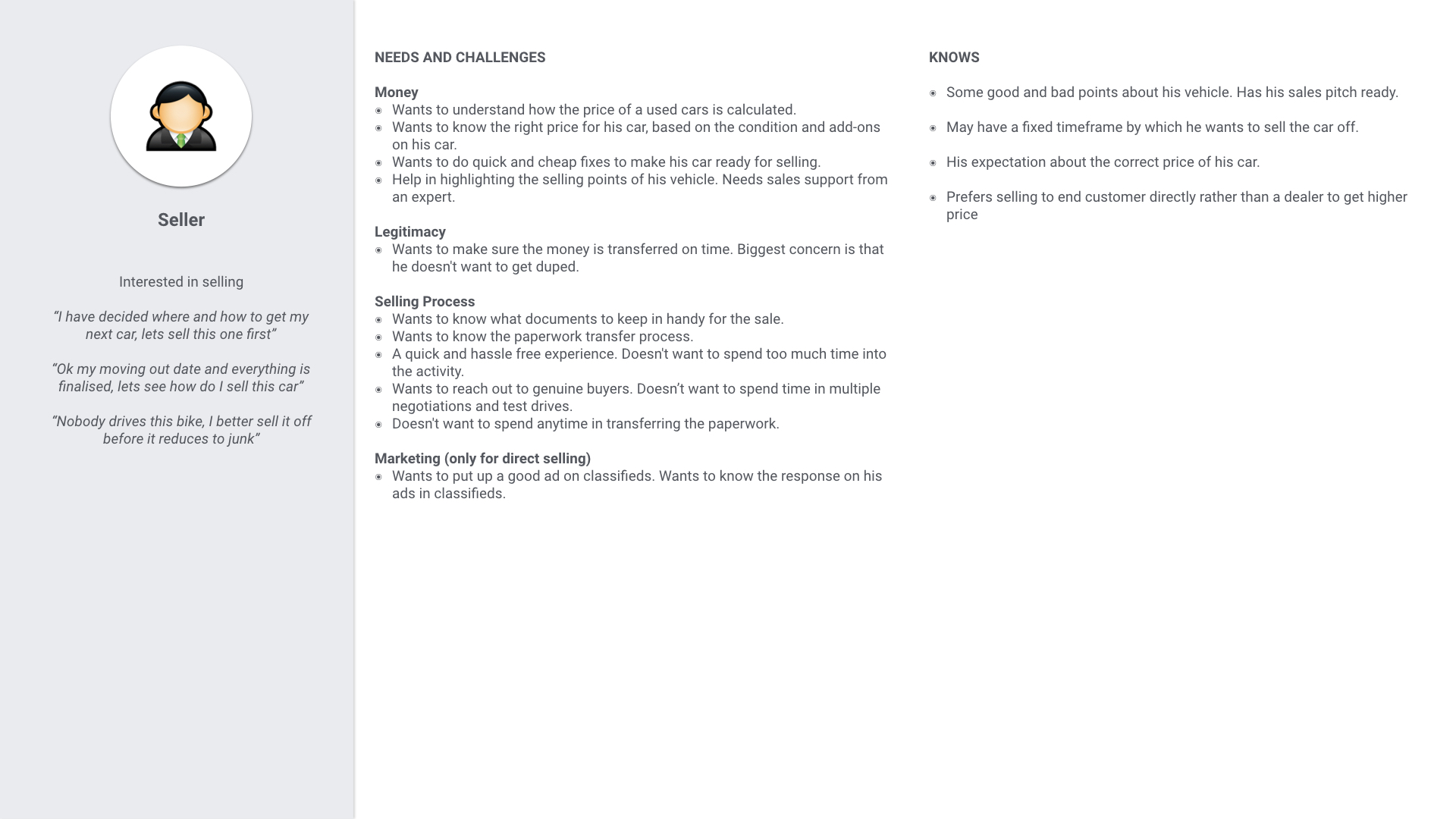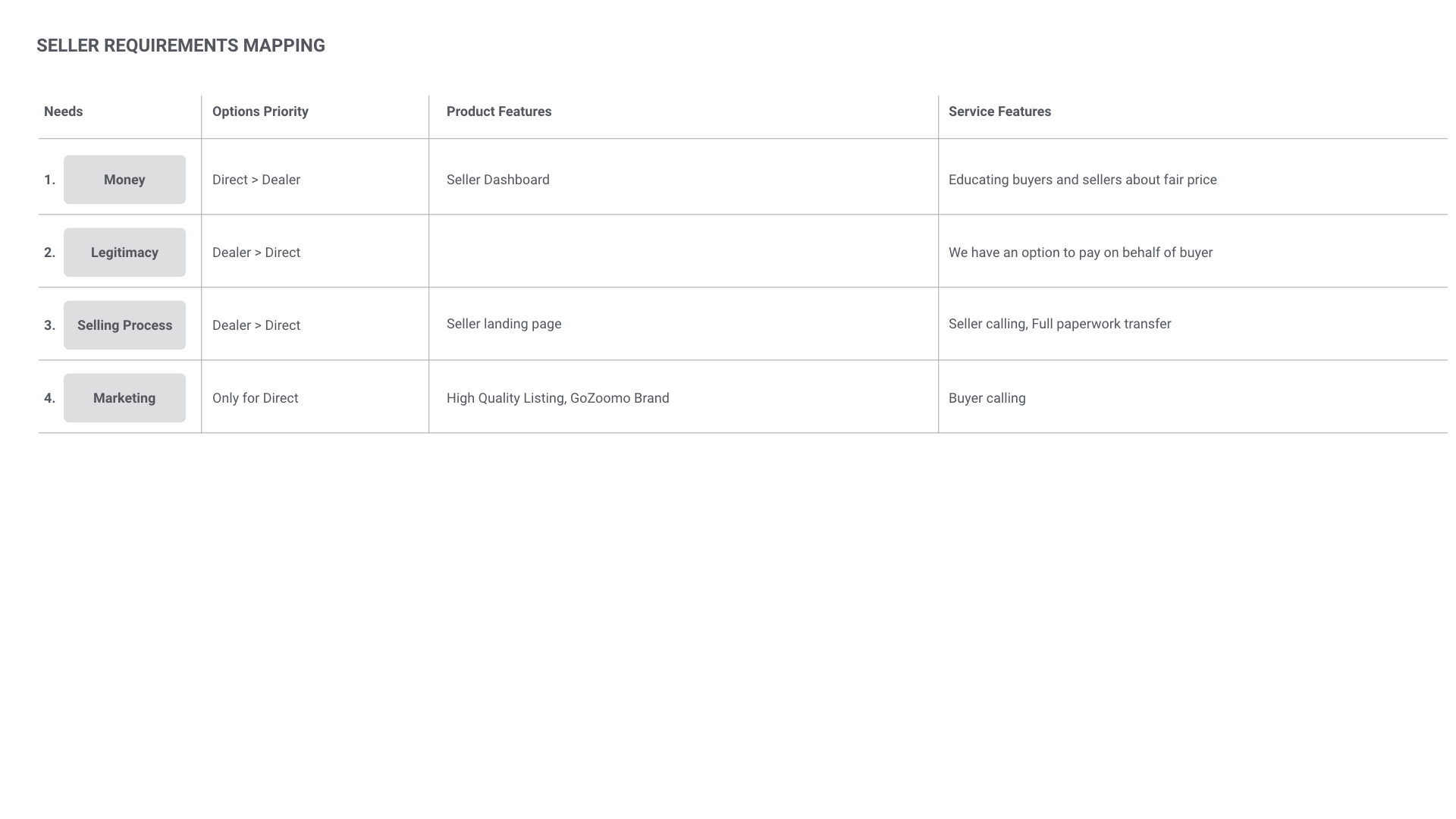 Visitors Coverage was a client of Clarice Technologies back in 2014, when I was a Senior User Experience Designer there. I got assigned to the project early on and the first thing we did was talk to the executives in the company as well as the end users. Visitors Coverage is a marketplace to buy travel insurance. They had a strong presence in the Indian community in the US and wanted to scale to other communities as well as geographies. In my research, I talked to a diverse set of, around 30 users, and got some interesting insights. I then took those insights to redesign their website from ground up. As a UX designer on the project my task was to create detailed wireframes for all the flows on the website, which we decided had to be responsive, and work with a visual designer to create final mock ups.
User Discovery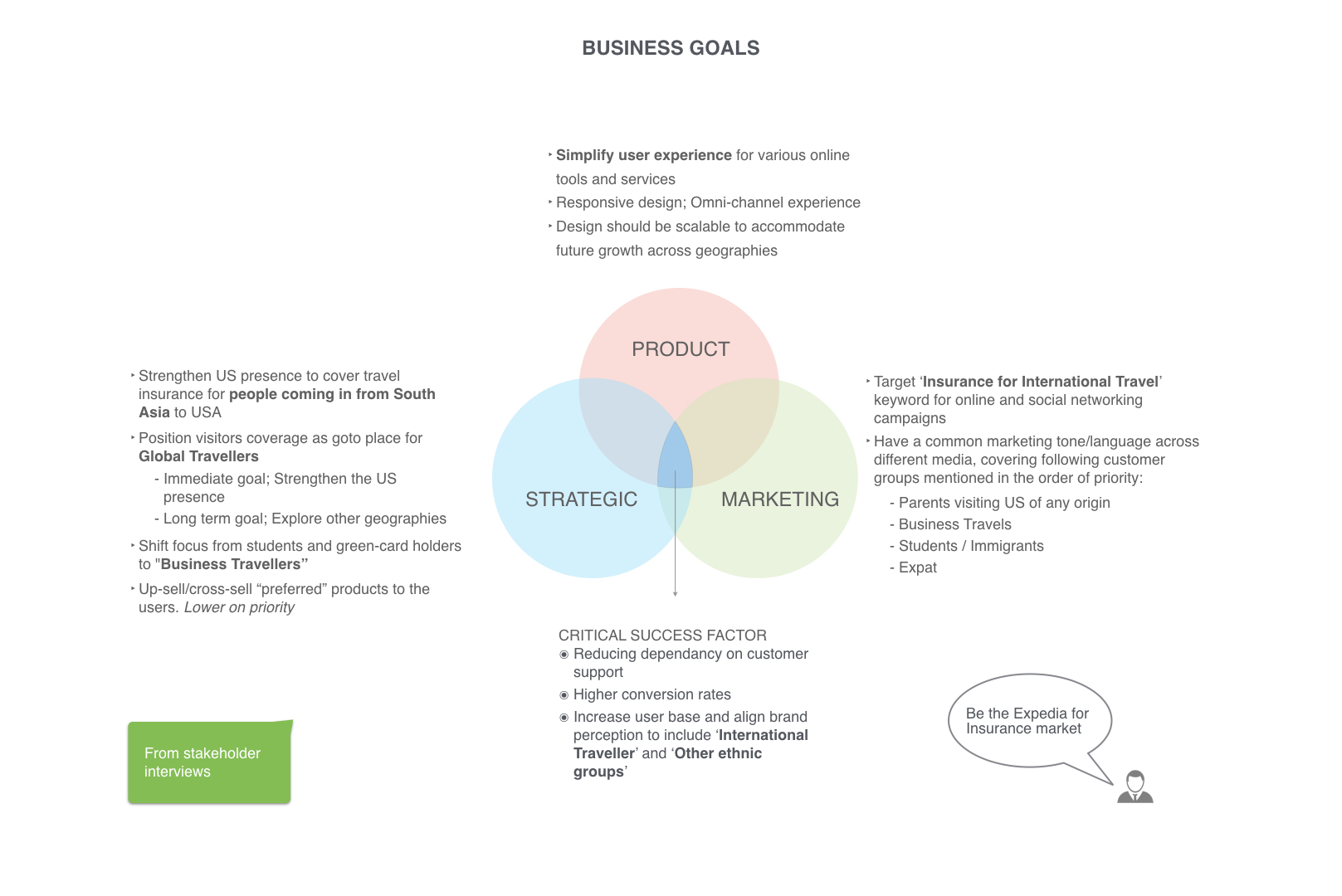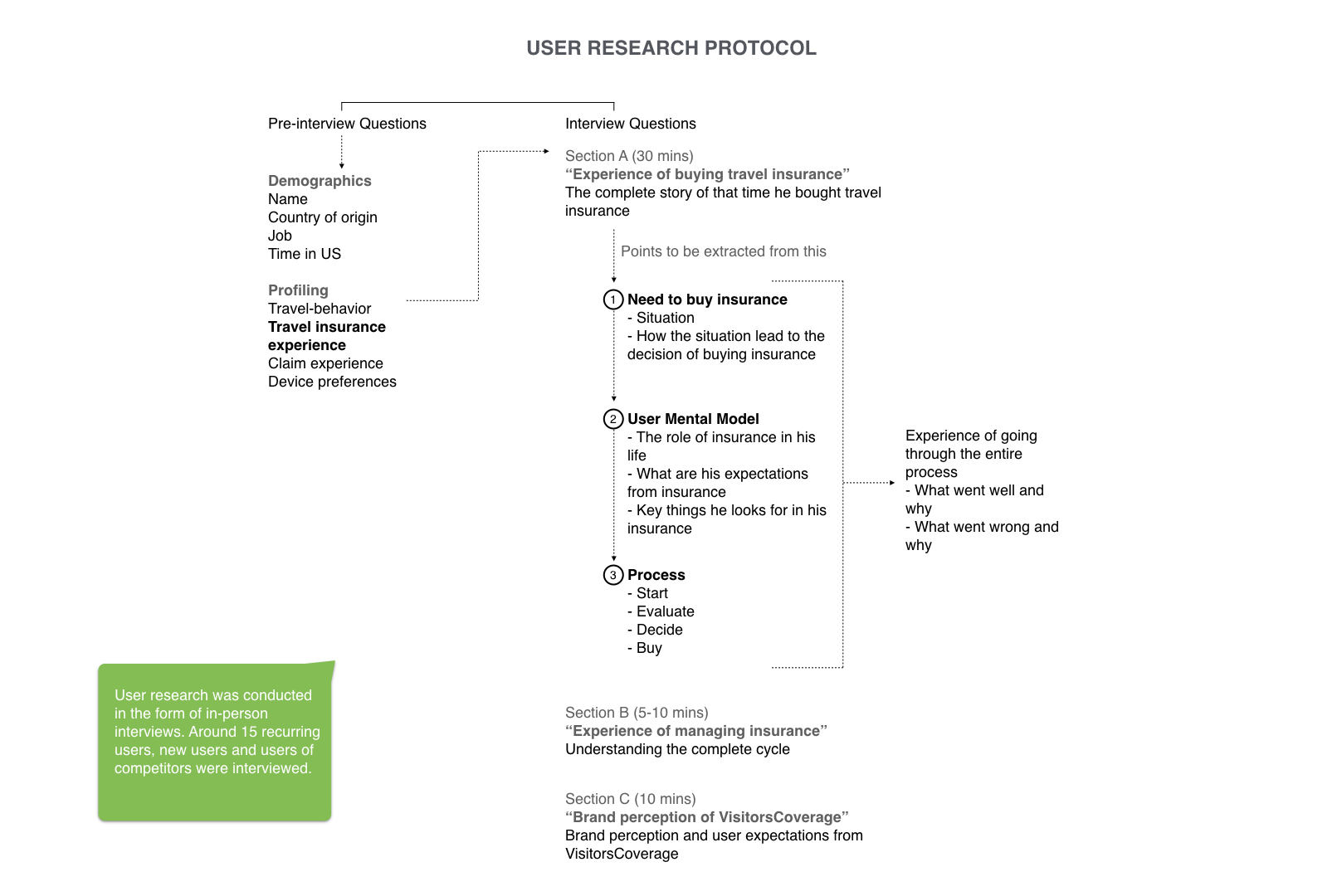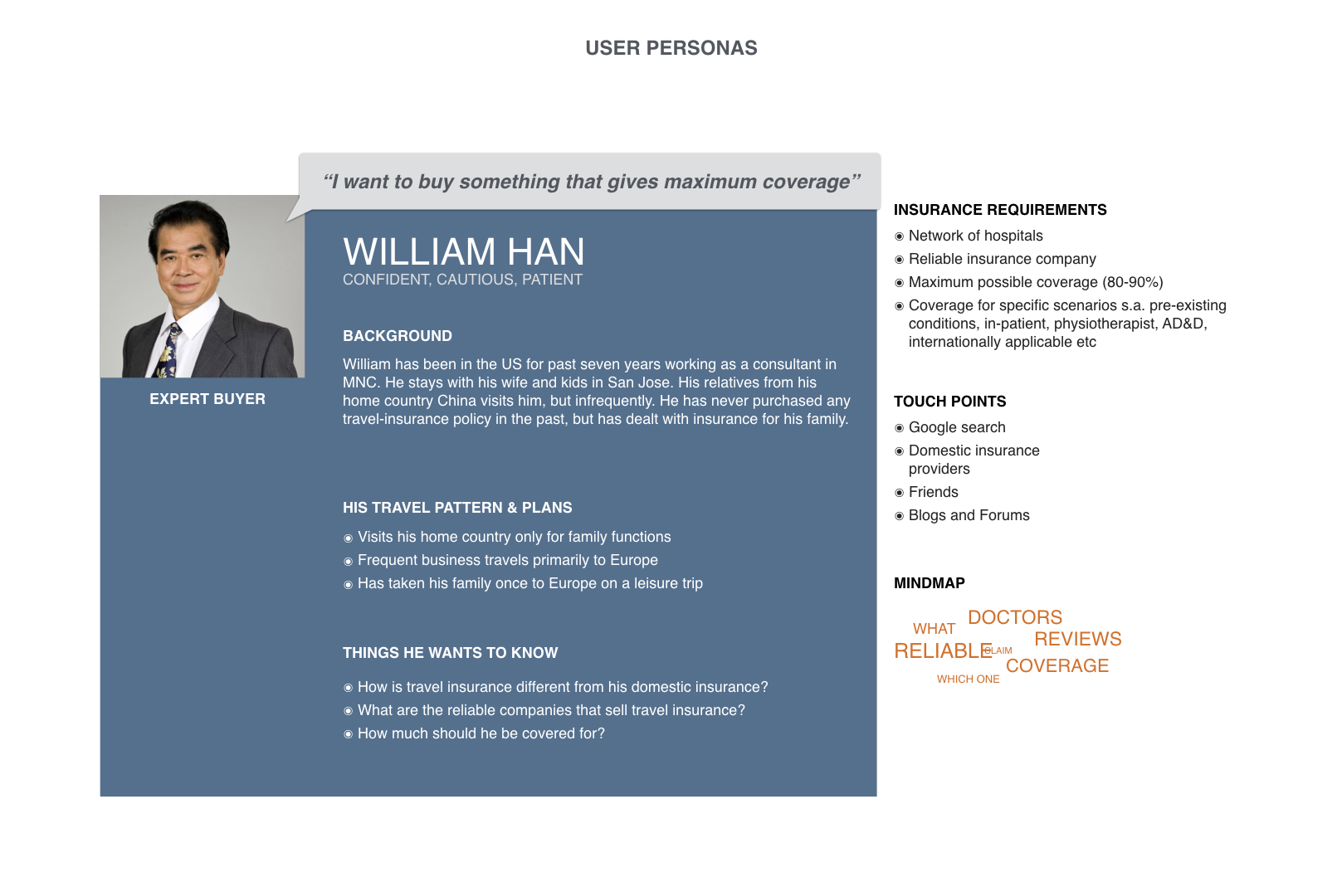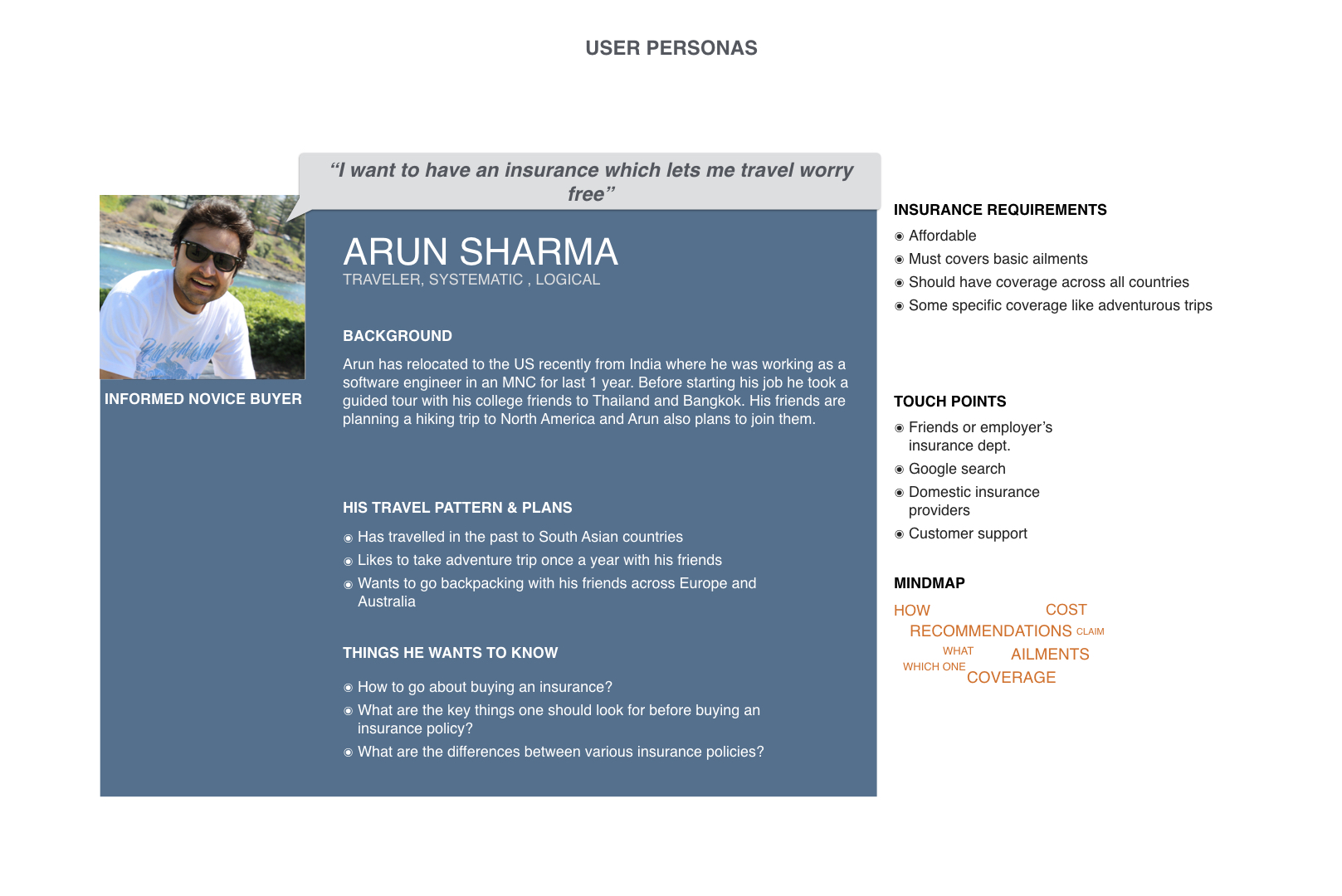 Designing for enterprise products, in many ways, is a very different challenge than consumer products. The complexity of the content and the foreign nature of world of end users, test your design chops to the maximum. Such was this project I did with Glassbeam, a big data analytics platform. Glassbeam came to Clarice when they wanted to redesign their product called GBStudio. The product was meant to be used by developers in IOT space. In a nutshell the product converted unstructured data into structured data but there were enormous number of permutations in usecases. This was a challenging project but immensely rewarding as well. My role as a UX designer was to meet the stakeholders, understand all the complexity, meet the users, and then turn all that knowledge into detailed wireframes and user flows.